Metropolitan DMC was challenged to create an incentive trip in Greece for well travelled delegates who have been everywhere & done everything.
Our team's solution was to return to the essence of what makes life good.
Crete is an island that remains strongly rooted in tradition & values from ancient times. By experiencing these while seeing how the local people live, delegates were taken back to the simple pleasures which enrich our lives.
A small village in the midst of olive groves has as its beating heart an olive oil cooperative. Anyone in the area who has any olive trees can be a shareholder. The cooperative currently has 1000 shareholders, some with only 4 trees. The extra virgin olive oil produced here is of the finest quality and has won many awards, one for the best in the world. Guests were treated to a tour of the facility, tastes of the excellent oil and took away tins of oil produced especially for them.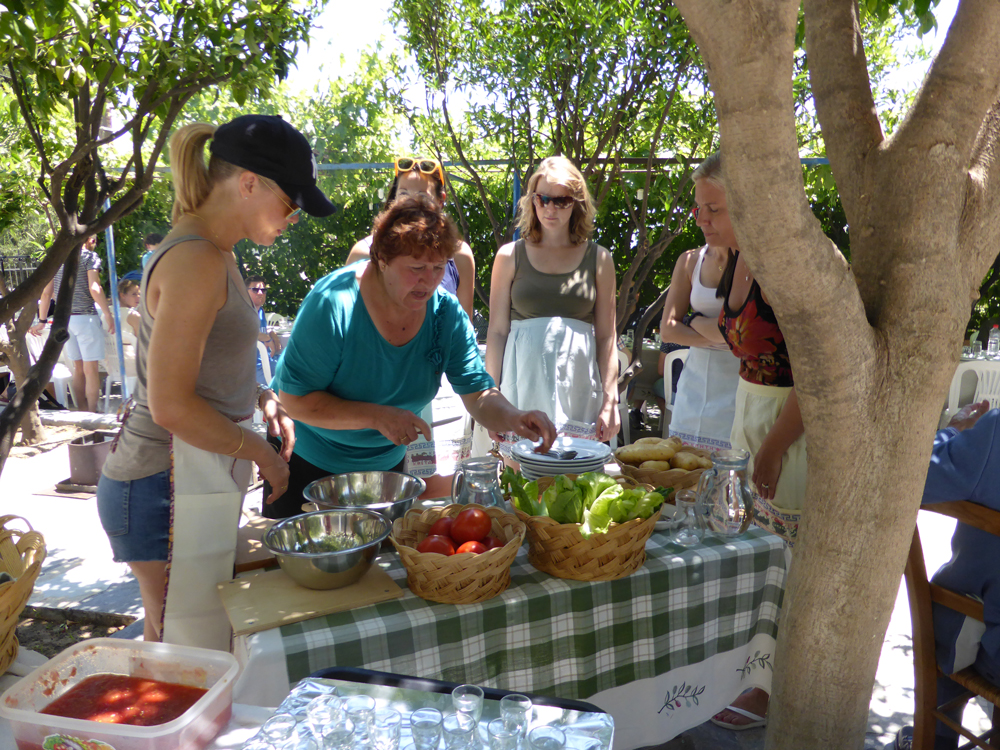 A short stroll through the quaint village ended at a local home. Here the hostess welcomed the group with a typical Cretan meal. All the vegetables came from her own garden and each dish was prepared by her with the help of a neighbor. Some guests donned aprons to help as the main dish cooked over an open fire.
Lunch was a relaxed affair, in the shade of vines & mulberry trees, with many sighs of appreciation of the simple yet incredibly delicious food.  By the end of the day the guests were firm friends with the hostess, promising to return as soon as possible.
Other surprises included lunch in the refectory of a tiny monastery after a nature drive through olive groves & breathtaking scenery & visiting beautiful Knossos Palace in the cool of the evening.  A day out in a secluded bay with the bluest, clearest sea imaginable was relaxing & invigorating.  An atmospheric dinner in the aquarium was a fitting grand finale.
13th September 2016